Why Buying Properties in Lugano, Ticino, Southern Switzerland?
Italian lifestyle with Swiss efficiency
Lugano is a charming lakeside city that you will fall in love with at first sight. It is located in the most south of Switzerland in Italian-speaking Canton Ticino bordering Italy. Lugano is the largest city in Ticino and the third largest financial and banking centre in all Switzerland.
The city is nestled on the shore of Lake Lugano (Lago di Lugano or Ceresio) and is surrounded by the mountains with stunning panoramic views points. With a Mediterranean climate, palm trees, lakeside promenades, beautiful boulevards, picturesque mountains-lake landscape, chic boutiques, delicious restaurants and café culture, Lugano is often described as having an Italian lifestyle with Swiss efficiency.
It is a pleasant, peaceful and safe city with lots of opportunities for its citizens and tourists.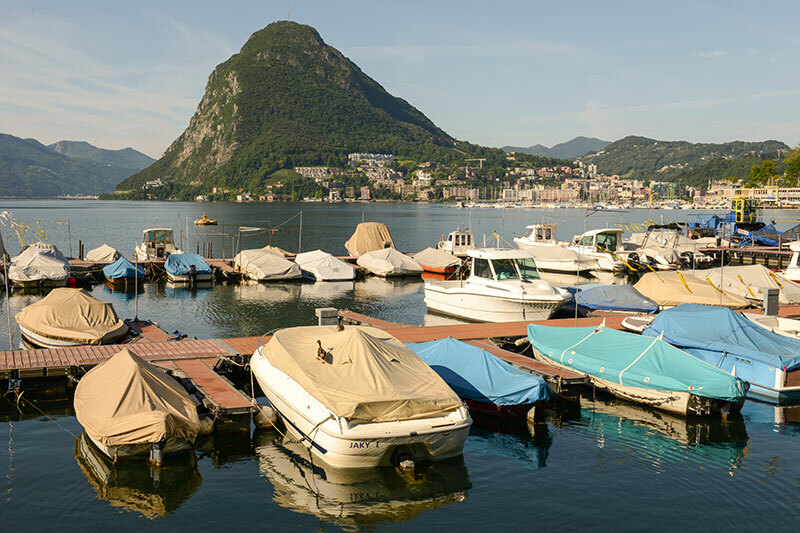 ---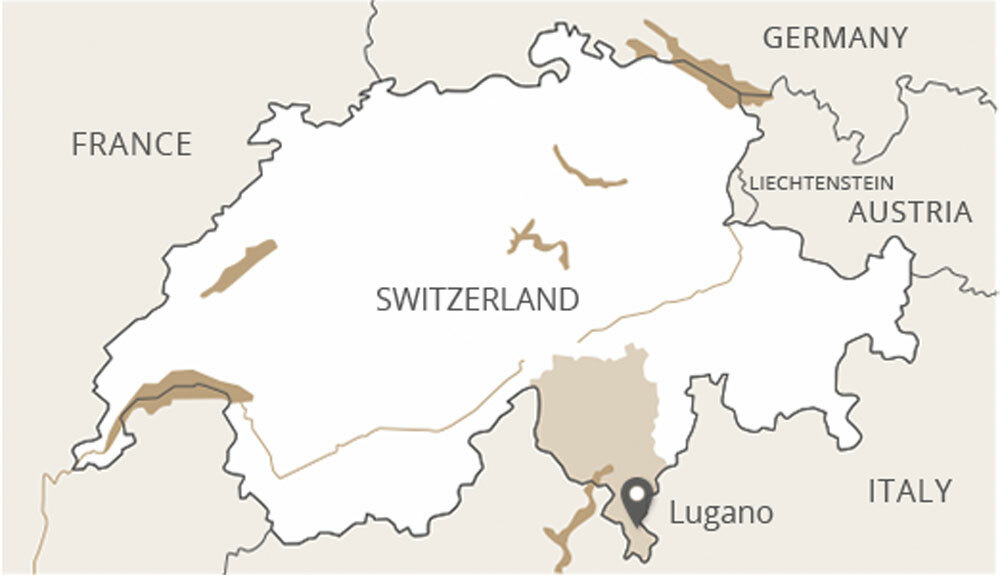 Centre of Europe
Lugano is strategically located between Zurich and Milan, giving plenty of opportunities to visit other cities and destinations, for example some of the finest ski resorts and the Mediterranean Sea you can reach within 3 hours, glamorous Principality of Monaco within 4 hours, Lake Maggiore and Lake Como are only 40 minutes away, Venice is just 5 hours away by train and the fashionable city of Milan is only 70 km away. Malpensa International airport (75 km from Lugano) will bring you to any part of the world and travelling in Switzerland by train is a real pleasure and a fantastic journey that will impress you by quality, efficiently and scenic routes.
---
City with a world-class infrastructure
Lugano offers a world-class infrastructure: transport system, supermarkets, pharmacies, medical centers and hospitals; banks (UBS, Credit Suisse, Raiffeisen, BSI SA, etc.); famous educational institutions (ETH Zurich, SUPSI, USI, the American school TASIS, Franklin College, the Academy of Architecture, etc.); beautiful parks (Parco Ciani, The Belvedere Garden, etc.). Sports and leisure facilities for cycling, windsurfing, swimming, golf (18 holes golf course in Magliaso), hiking and biking trails; numerous art galleries, theaters, museums and concert halls.
LAC (Lugano Arte e Cultura) became a platform for contemporary creativity and offers 2500 sqm of exhibition space, spread over five floors, a modern theatre and concert hall with space for 1'000 guests.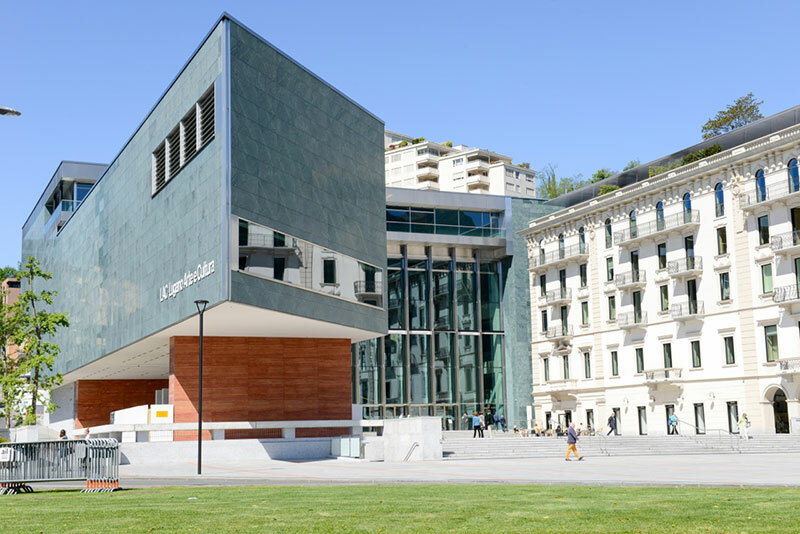 ---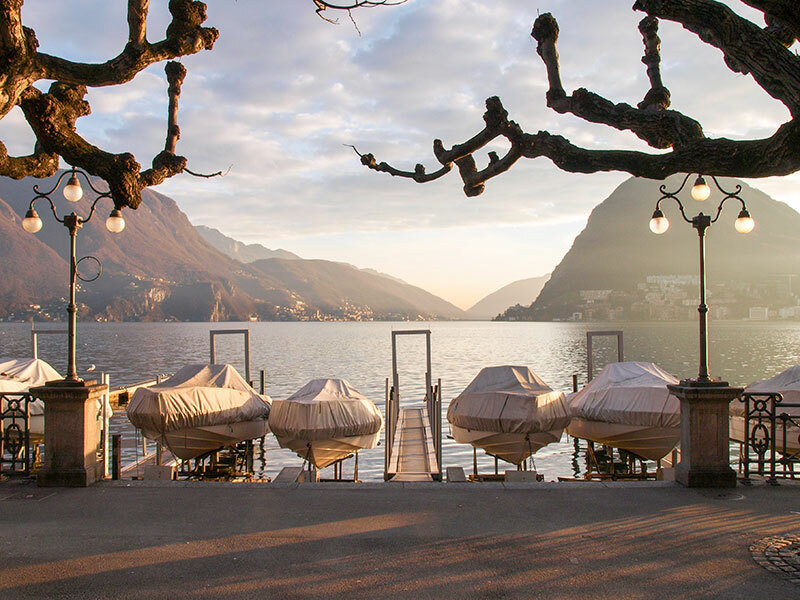 High quality of life and luxury lifestyle
Lugano, as a whole Switzerland, offers a high quality of life that reflects in excellent security and almost absent crime, political and economic stability, perfect healthcare system, advanced banking system, perfectly developed transport system, outstanding educational institutions and favorable tax environment.
Chic boutiques on the famous Via Nassa shopping street, Michelin starred restaurants, top class hotels and luxury villas in the most prestigious areas such as Castagnola, Montagnola (Collina d'Oro), Vico Morcote, Porza, etc.
Packed calendar of events, festivals and shows will never let you be bored. International Locarno Film Festival, Estival Jazz Lugano, LongLake Festival Lugano, RSI concerts, exclusive Lugano Auto Show Autonassa with all the novelties of the automobile market and many others.
---
Just a perfect place to live in
Lugano offers all the advantages of a world-class city combined with a charming, peaceful and relaxing atmosphere of a small town. It is just a perfect city to live in.
However, living in Switzerland longer than 90 days requires a person to have a Swiss residence permit even if he is EU/EFTA citizen. Having this permit entitles a person to buy a property as a primary home. Non-Swiss residents cannot purchase a residential real estate as a main place of domicile.Alternatively, if the property is to serve as a "holiday home", foreigners without Swiss residence can acquire a residential property only within the designated "tourist areas". However, prior authorization LAFE for the acquisition of a "holiday home" is required.
Moreover, there are some restrictions like: a living area of the property must not exceed 200 sqm, the plot must not exceed 1000 sqm, the long-term rental is prohibited and some other restrictions.
More info about the LAFE law

---
Please, contact us for additional information if you would like to obtain a Swiss Residence permit, settle down in Lugano and buy a property here or just purchase a holiday home.